เครื่องกำเนิดไอน้ำทรงตั้ง (วันซ์ทรู บอยเลอร์)
Once-Through Boiler ,Through-Flow Boiler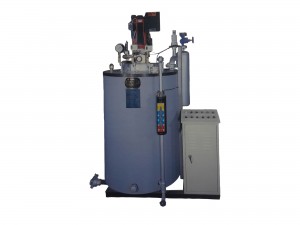 Equivalent Evaporation 200-2,000 KG/HR

Kind of fuel
NATURAL ,LPG ,DIESEL OIL ,HEAVE OIL
FEATURE:
1.Operate very quite, no noise. Can be operated at night without spoil the tranquility.
2.Most safe, the boiler inflammation ratio can reach to 88-90% efficiently.No public pollution.
3.Special boiler body construction, surfficient steam pressure can be generated within 4-5 minutes.
4.Equipped with automatic computer system. water supply, initiation fire and deinitiation arein automation control. Easy to operate, high safety.
---